Tuition Rewards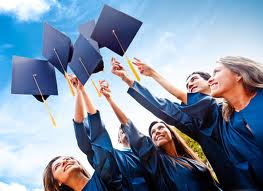 What Are Tuition Rewards?
Tuition Rewards® is a unique client Reward program! You can earn Tuition Reward Points is similar to "frequent flyer miles". You can use them to reduce tuition obligations at 225+ participating four-year private colleges & universities in 45 states. The Tuition Reward program was created by SAGE Scholars, a Philadelphia firm founded in 1995 by the former director of admissions & financial aid at the Wharton Graduate School, University of Pennsylvania.
By saving or investing with one or more of our financial partners, you will earn annual Tuition Rewards based on the value of your eligible investments. One Tuition Reward Point equals one dollar ($1.00) in discounts off the "list price" of tuition at participating schools for undergraduate study beginning with the freshman year. For the freshman class entering college in August, 2012, the maximum possible reward per student is $42,420 in discounts, spread evenly over four years of projected attendance. As with Frequent Flyer miles, Tuition Reward Points are not redeemable in cash.
What Does It Cost?
Enroll your family members—children, grandchildren, stepchildren, nieces, nephews, etc.—from birth until August 31 of the year they start 11th grade. All this at no cost to you for being a valued client of Moore Financial Service Group.
Are Tuition Rewards taxable?
No. Because Tuition Rewards are a REDUCTION in tuition — and you are not receiving additional income — Rewards are not taxable. You're simply paying less for college.
Member colleges participate because they are able to recruit more or better students. Your children may receive some mail or email from participating colleges once they begin high school. In return, you gain the opportunity to pay less tuition at 225+ private colleges in 45 states.
For More Information:
Contact our office
(954) 382-8877