How We Work For You
Our family is dedicated to helping your family achieve financial wellness. Since 1984 Christine & Tony Moore have been helping their clients avoid financial pitfalls and achieve their financial goals by bringing together the key resources needed to build a better life.
While the typical financial professional focuses solely on transactions and selling products without a comprehensive view of their client's needs, we change that focus to one that embraces learning first about your needs, wants, and desires; then creating your blueprint for building a better life.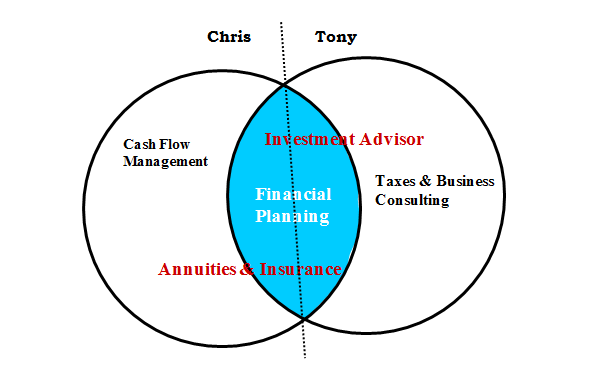 The graph shows the circle of responsibility and how the various disciplines are blended together in the financial planning process. The disciplines in white areas of the graph are performed by Chris or Tony. Those in the blue area are shared.